---
Biology as Poetry: Genetics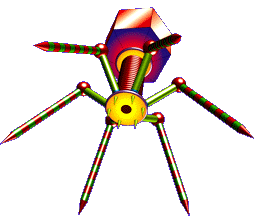 Translation Initiation
Binding of a methionine-carrying aminoacyl tRNA to a combination of the first AUG of a reading frame on an mRNA along with the coming together of the <!!a href="large_ribosomal_subunits.html" title="Large ribosomal subunits">large and <!!a href="small_ribosomal_subunits.html" title="Small ribosomal subunits">small <!!a href="ribosomal_subunits.html">ribosomal subunits.

Involved in translation initiation, crucially, is also what is known as the <!!a href="ribosome_binding_site.html">ribosome binding site, which is a sequence of bases found in the mRNA to which, not surprisingly, the ribosome binds. This starts the initiation of translation, which then progresses through the steps outlined above.

<!img src="http://www.BiologyAsPoetry.com/images/translation_initiation.png" alt="Translation initiation" title="XXX" ID=Image_1 border=0>

See also translation elongation and translation termination. Compare with transcription initiation. See too simply translation.



For more on this topic, see Wikipedia and Google. Contact web master. Return to home.