---
Biology as Poetry: Genetics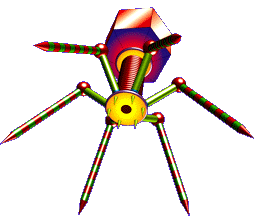 Translation Termination
Release factor binding to the ribosome A site, resulting in a separation of mRNA, polypeptide, and <!!a href="ribosomal_subunits.html">ribosomal subunits.

Release factors bind specifically to stop codons, resulting in translation termination. Note that part of this process involve hydrolysis of the bond connecting the now-completed polypeptide and the tRNA located within the P site (the <!!a href="peptidyl_tRNA.html">peptidyl tRNA).

<!img src="http://www.BiologyAsPoetry.com/images/translation_termination.png" alt="Translation termination" title="XXX" ID=Image_1 border=0>

For more on this topic, see Wikipedia and Google. Contact web master. Return to home.