---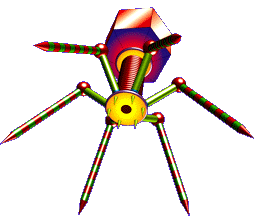 Oldest Fossil Cells
3.5 billion years ago, laid down during the Archaean eon.

The oldest visually recognizable, though by necessity <!!a href="microscopic_scale.html">microscopic scale fossils are of prokaryotic cells.

<!img src="http://www.BiologyAsPoetry.com/images/oldest_fossil_cells.png" alt="Oldest fossil cells" title="XXX" ID=Image_1 border=0>

These fossils are present in rock that is about one-billion years younger than the Earth itself and present in rock that is only 300-million years short of the oldest known rock on Earth.

It would be over one-billion years later that the first fossils of eukaryotic cells were laid down.



For more on this topic, see Wikipedia and Google. Contact web master. Return to home.