---
Biology as Poetry: Cell Biology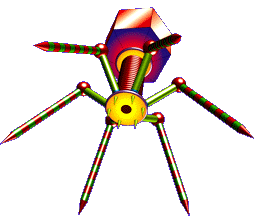 Endoplasmic Reticulum (ER)
Series of endomembrane cisternae and tubes found within eukaryotic cells involved in various metabolism functions such as the <!!a href="biosynthesis.html">synthesis of lipids and endomembrane-associated proteins.

Generally the endoplasmic reticulum is differentiated into the smooth endoplasmic reticulum versus the rough endoplasmic reticulum.

<!img src="http://www.BiologyAsPoetry.com/images/endoplasmic_reticulum.png" alt="Endoplasmic reticulum" title="XXX" ID=Image_1 border=0>

For more on this topic, see Wikipedia and Google. Contact web master. Return to home.