---
Biology as Poetry: Biotechnology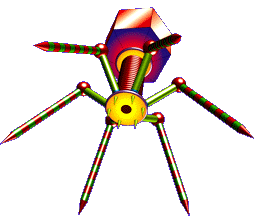 Restriction Fragment
Product of cutting by <!!a href="endonuclease.html">endonucleases that target specific sequences in DNA.

Restriction fragments are the products of DNA digestion by <!!a href="restriction_endonuclease.html">restriction endonucleases, also known as restriction enzymes.

<!img src="http://www.BiologyAsPoetry.com/images/restriction_fragment.png" alt="Restriction fragment" title="XXX" ID=Image_1 border=0>

The term is seen explicitly when characterizing DNA, such as in terms of <!!a href="restriction_fragment_length_polymorphism.html">restriction fragment length polymorphism (RFLP) or in the course of cloning specific pieces of DNA.



For more on this topic, see Wikipedia and Google. Contact web master. Return to home.