---
Biology as Poetry: Ecology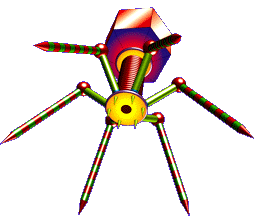 Life Cycle
Passage of an organism from "<!!a href="birth.html">birth" through birth of equivalent <!!a href="offspring.html">offspring.

"Birth" is in quotes because I am not using the usual, narrow definition of the term, meaning to exit in an immature state from one's <!!a href="mother.html">mother's womb, but instead in the sense of an organism starting out its life at some immature, semi-independent-from-one's-<!!a href="parent.html">parent's stage. This thus could be at the point of <!!a href="hatch.html">hatching, or seed dispersal, or even the conclusion of binary fission. A life cycle thus passes from that start through to the <!!a href="next_generation.html">next generation's equivalent start.

Note that I use the term "equivalent" because a number of organisms pass through different stages that indeed represent different <!!a href="generation.html">generations – as most notably seen with alternation of generations in plants – but a life cycle most reasonably starts and ends at the same point in the same stage. Nonetheless, at least so long as different generations retain the same <!!a href="ploidy.html">ploidy if not necessarily the same <!!a href="morphology.html">morphology or even environment, then we can describe each generation as progressing through a single life cycle. The term "<!!a href="life_history.html">life history", though, may be employed to take into account such multigenerational complications.

<!img src="http://www.BiologyAsPoetry.com/images/life_cycle.png" alt="Life cycle" title="XXX" ID=Image_1 border=0>

A life cycle, ignoring exceptions as discussed above, generally takes approximately one generation to complete. Similarly, we can speak of a generation time associated with that generation or life cycle. In especially microorganisms one also speaks of a <!!a href="doubling_time.html">doubling time, reflecting the production of offspring in batches of two.

For more on this topic, see Wikipedia and Google. Contact web master. Return to home.