---
Biology as Poetry: Evolutionary Biology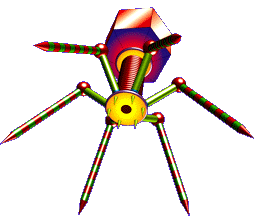 Allele-Neutral
Gene variant for which genetic drift has a more powerful impact on frequency than natural selection.

A neutral allele provides neither benefits nor costs relative to the <!!a href="average_fitness.html">average fitness conferred by alleles found at the same locus within a population. A <!!a href="neutral_mutation.html">neutral mutation provides a new allele to a population but one which provides no more or less fitness benefits than the allele it mutationally replaces.

<!img src="http://www.BiologyAsPoetry.com/images/allele_neutral.png" alt="Allele-neutral" title="XXX" ID=Image_1 border=0>

Note that the smaller a population the stronger genetic drift and therefore the greater potential that an allele will be neutral. That is, even alleles that are beneficial or detrimental at higher <!!a href="population_size.html">population sizes can be neutral at lower population sizes and vice versa.



For more on this topic, see Wikipedia and Google. Contact web master. Return to home.